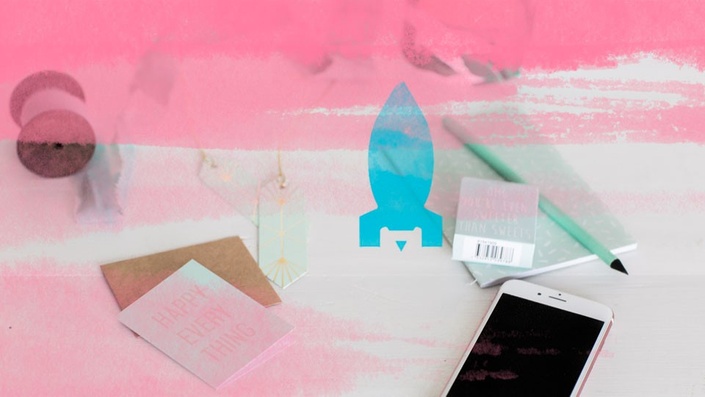 Marketing For Creators
a practical course for non-conforming people
Are you an artist, creative boss, designer, crafty freelancer or a coach? Then this is the utmost marketing course for you!
For whom is this course?
Small business owners, bloggers, infopreneurs, craft makers, designers and artists, coaches, freelancers and other solopreneurs, who want to make a living with selling information, products and services online!
Creative entrepreneurs, who aim to design and build their own marketing strategy for growing their visibility, customer base and sales.
Non-conforming people, who are willing experiment and adapt new things.
Who should NOT enroll?
Spammers and scammers. I hate spam and won't approve taking advantage of other people. You will learn safe (but creative) ways and best practices which will make you and your products appear more attractive to your ideal customers.
People, who expect magic and quick fixes that will make them an overnight success. Marketing success requires your own activity and lots of patience.
About this course
You need marketing to stand out and make sales. There's no way out of it. The great news is, marketing can be inspiring, pleasant and easy.
My comprehensive Marketing For Creators course teaches you how to appreciate marketing, and create your own unconventional marketing strategy. You will learn how you can use marketing to attract, inspire and delight the right kind of people. The course simplifies and demystifies marketing and related terminology, and gives you the tools and techniques to share your fabulous skills, products and services with the world.
The course will start and lessons will be available in September 2017. Enroll today for discounted early-bird pricing and exclusive content.
What will you learn?
This self-paced course teaches how to creatively market your skills, products and services without being salesy and sleazy. The course is divided to 6 modules, delivered as videos, worksheets, checklists, quizzes and more. With one payment you will have lifetime access to the course and included extras, and free updates!
1

Marketing Basics

Understand marketing and how you can benefit from it.
What is marketing (as it's not selling and advertising)
Why you need marketing
How to make marketing effortless and not time-consuming
Recognise and comprehend marketing terminology and basic methods
Know how outbound can complement inbound marketing
Make marketing fun, inspiring and unconventional
2

Goals And People

Learn how to set good goals and target the right people.
Why goals are important for your marketing
How to set profitable and measurable goals
Using testing to improve your marketing
Research and profile your ideal client, and use the profile effectively
Why, when and how marketing works on people
3

Tools + Techniques

Find out about the methods for attracting and inspiring.
Dive into marketing methods, techniques and tools
Boosting your brand for marketing success
What makes an ad work
Simple copy tips
How and when to use visual marketing
How to find out what people want (and how to make them want what you offer)
4

Getting Creative

Discover creative ways to market your skills, products and services.
Get ideas for how to market without being boring and salesy
Step out from the basic models and distinguish yourself
Become comfortable with experimenting
How to use your creativity to stand out from the crowd
5

Strategy By Design

Build your own creative marketing strategy.
Why strategies are better than plans
What to include in your marketing strategy
When to test and how to implement testing in your strategy
How to create your own creative marketing strategy (+ templates)
Pushing the strategy in practice
6

The Numbers Game

Master reading and utilising metrics and statistics.
Learn how to read statistics and analytics
How to distinguish meaningful data from vanity metrics
Simple methods to calculate ROI
What can you do with all those numbers
Using metrics and statistics to modify and expand your strategy
All the modules will be available September 1 2017.
Enroll now, and save $300 with my limited time early-bird discount. You will also get access to exclusive gifts, which will be removed when the course is published.
Marketing has a bad reputation amongst creators...
To be completely fair,

it's well deserved
There are no one-size-fits-all solutions and the step-by-step plans rarely work. A certain amount of experimenting is always required. This can make it seem like you have to waste all your time and money in testing. Plus you may feel like you are messing aimlessly around without seeing any results.
The increase of scams and spam is harming marketing too. You don't want to seem like a spammer and ruin your reputation as someone to be trusted.
Marketing people love jargon, difficult terminology and strange acronyms. They discuss with a fast pace about conversions, ROI, inbound, SEO, engagement, A/B testing, B2B and B2C, funnels and CTAs until you are too confused to keep your mind on the important stuff.
I used to think marketing was some questionable practice meant for shady salesmen. I scoffed over marketing and thought it would be too difficult anyways. Complete waste of my precious time. Hey, I even thought I was immune to marketing, never persuaded by it. How silly of me!
Then I learned marketing is much more than advertisement and selling. I realised how effective a clear strategic approach on how you package, price and place your products (including artwork, ideas, designs, skills and services) can be.
I often see creative types shying away from marketing for no good reason, only because they think it's not for them. Today, I want to help you to find out how marketing can aid you to make a living with your creative work. That's what this course is all about!
Your Instructor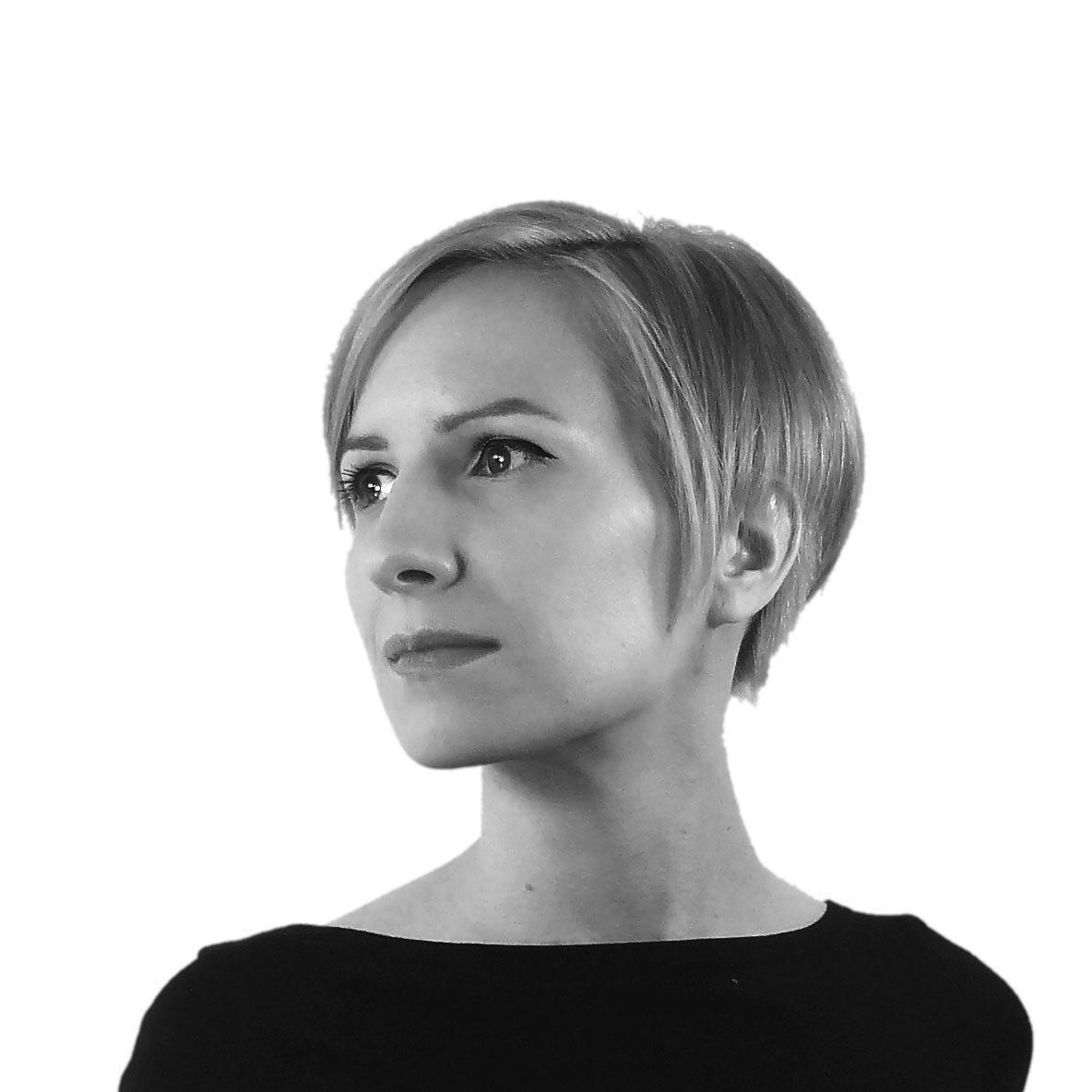 Artist and Online Presence Strategist from Finland.
Through two decades of experience and education, I have grown into a multi-talent of online presences. Today, in addition to my bachelor's degree in digital media, I am a certified marketer. I add branding, web design, social media, SEO, UX management, marketing and personality in a colourful mix. It's kind of like making magic potions.

"Mervi is deft, fast and insightful. She is both technically skilled and creative, as a designer and marketer. Remarkable amount of know-how in one package - I recommend."
- Nina Enroth, Former business partner

"Mervi has been consulting me comprehensively about web for approximately 3 years. I can always trust her expertise in technical details, usability and design. Additionally I appreciate Mervi's fast response, wonderful attitude and her ability to suggest better ways to do things. I recommend her warmly."
- Satu Mäki, Carelia.co

"I enjoyed working with Mervi on a logo and cover photo for my new business, Augment Intelligence. The back and forth creative process was much appreciated and I was very pleased with the work. Mervi is a talented designer and my project was managed efficiently, with excellent results."
- Richard MacManus, Author & Tech Columnist, ReadWrite Founder

"Mervi is fast, initiative and sharp. She gets a modern take on what she does by following her time. Working with Mervi is easy and straightforward."
- Saara Ritvos, Kauneustoimittajien yhdistys
Frequently Asked Questions
When does the course start and finish?
The course starts September 1 2017 and never ends! It is a completely self-paced online course. It's up to you to decide when you start and when you finish.
Why would I enroll now, before the lessons are available?
The course will start and lessons will be available in September 2017. When the course starts, the price will go up to $499. However, if you register today for $199, you will save a whopping $300! You will also get some exclusive gifts, which will be removed as soon as the course starts. There's no catch, this is my way of saying "thank you" for getting on-board early.
How is your course different from other marketing courses?
I have extensive education and long experience in marketing. During these years I've learned how the different aspects of marketing work in practice. Instead of glitter and gloss or one-size-fits-all solutions, I offer a practical approach to tailor-made inspirational marketing.
How long do I have access to the course?
How does lifetime access sound? After enrolling, you have unlimited access to this course and included materials for as long as you like - across any and all devices you own. That means free updates!
How will the course be structured?
The course consists of 6 modules, each containing several videos and other exclusive materials. The modules include practices, tasks, worksheets or other actionable work. I recommend following the course structure and doing all the practices. You will have lifetime access to all the content and any future updates.
How does this course work? Do I need special equipment?
This course consists of videos, downloadable (and printable) materials and online quizzes. You will need a computer, a smartphone or a tablet with Internet connection, plus optional headphones. The course is self-paced, which means you can choose to view the videos, do the practices and take the quizzes at the times that are the most convenient for you. You have lifetime, non-limited access!
I'm a marketing specialist, is this course suitable for me?
This course is designed for small business owners, bloggers, infopreneurs, craft makers, designers and artists, coaches and other solopreneurs who may have very little or no experience in marketing. If you are already a marketing specialist, this course may go too deep to the basics for you. Please refer to the information on this page to decide if the course is suitable for you. If you are still unsure, contact me directly and I can give you a personal suggestion!
What is your refund policy?
If you are unhappy with this course, contact me as soon as possible (within the first 30 days) and I will give you a full refund.
The course starts September 1 2017.
The price goes up to $499 by the time the modules are published.
Enroll now to enjoy the discounted early-bird special pricing and exclusive gifts!